Current challenge and design call
HERE.
We are here today to announce the winner of challenge of 199 - Down to Earth.

Our wonderful sponsor was
Alex Syberia Design
and the winner will receive a $15 coupon to their online store!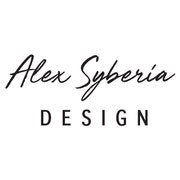 The winner is:
Congratulations Bobby!
Please contact Stephanie at slan.zal@verizon.net within one week if you'd like to join us as a guest designer in a future challenge. You can contact info@alexsyberia.com with the subject line 'TO WINNER' within one week for your prize.
Here is your badge for you blog:
And now for those who took honors at Time Out:
------------------------
Don't forget to join us for our current "Precious" word challenge!
We are also having a design team call!
Design Team Call

If you are interested in being considered for our design team, please add "DT" to the end of your name when you enter this challenge.
Design team responsibilities would include:
Creating two cards per month that follow the challenge theme
Commenting on the blogs of those who enter our challenge
Supporting our administrative team by helping with digital graphics/images
Post on your blog to promote the challenge and our sponsors
This design team call will be open for the duration of this challenge.
The winner of this challenge will win a $25 gift voucher to their store!
You have until 5pm on November 17th BST to play!